August 31st, 2010 by Paul Johnson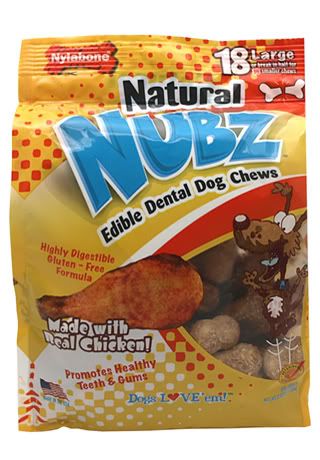 Nylabone is a very popular dog treat and chew product. They have a product called the Natural Nubz, Edible dog chews. They are made with real chicken. They are gluten free and highly digestible form. They are also made in the USA.
You can find This product at Costco. Its pretty hard to find it anywhere else even online. Costco members get a 3.50 coupon on this product. The offer is only from August 19th to September 12th. The sooner you get it the more chance it will be there cause its only till supplies last.